Lightings for dental and medical surgeries
ALBÉDO ceiling lights are specifically designed for medical & dental practice. They ensure a remarkable lighting quality, and fully meet the imperative standards. ALBÉDO lightings preserve eye health, ensure the best comfort in the entire treatment room, and increase work performance.
LED light spectrum «Blue Control» free from toxic blue light (HEV)
No blue toxicity, or acceleration of photopolymerisation
biphosphor LED technology : controlled blue point ; continuous spectrum for general practice and surgery
complex D65 LED technology : no blue point, D65 certified as conforming to the IEC standard.
D65 light source for cosmetic dentistry and orthodontics
To avoid the potential toxicity of the blue, the luminance of the device and the spectral part of the blue were managed. Medical or dental work are thereby facilitated (no acceleration of polymerization), the practitioners view (vision, visual acuity) and health are preserved, stress and tiring are minimized.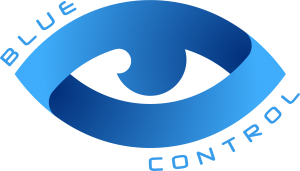 Specifically designed for medical & dental practice
Albedo is IP50 compliant, designed for protection against dust, insect, sprays and splashes… The light housing is completely enclosed above and below. It can be easily cleaned with the simple wipe of a damp cloth, using a surface disinfectant (Dürr FD 333). Albédo is compliant with all medical and dental standards.
according to the version of the Lighting:
Dimmer: régulation of the luminous intensity
LUX+: significantly increase of the illumination (surgery/dermatology/orthodontics/esthetic medicine/lighttherapy)
for an ideal lighting illumination in compliance with the strictest of standards:
direct/indirect lighting that provides balanced luminance distribution, minimal glare and no shadowing & constrats in the room.
Lighting illumination is compliant with EN 12464-1 in the three areas of the dental treatment room:
1 500 lux: treatment site (patient's face)
1 000 lux: specific working area
 500 lux: general traffic area.
The illumination can be doubled with the function Lux+.
The practitioner's vision, acuity and health are preserved; dentistry becomes easier, less stressful and tiring.
Albédo lightings are equipped with sources that ensure excellent shade matching and visibility of colours within the mouth.
They are designed in 2 technologies : biphoshor LEDs or complex LEDs. All use advanced electronic ballasts or drivers, providing instant-ON performance without the annoyance of ignition flicker or stroboscopic effects.
Made in Swiss – Eco-friendly