Certified D65 Spectrum
You will see your Art in a new eye
CyKlop D65 perfectly reproduces the spectrum of natural light on the surgical area, inside the oral cavity, just where you need it. A game changer!
CyKlop D65 contributes to the proper functioning of your biological clock throughout the day: Our new optical technology provides soft, eye-pleasing lighting without glare. D65 spectrum guarantees your physical comfort. and the same feeling of realism and aesthetics as a beautiful outdoor natural light.
Thanks to its D65 natural light spectrum, CyKlop simultaneously enables perfect color recognition and maximum visual acuity.
Color of blood or tissues, shade, micro-geometry, opalescence, transparency of the tooth: many risks of error are eliminated, in relation to diagnosis, choice of color or surgical procedure are eliminated.
The D65 certified spectrum is the only one that allows maximum visual acuity from 3000 lux! Gone is the legend of 50,000 lux operating lights, whose excess power is exhausting and draining for both eyes and psyche.
CyKlop D65 brings the right light exactly where you operate. By projecting 10,000 lux in the operating area, CyKlop D65 provides you with a perfect view of the tooth and the gum tissue, without having to adjust the operating light, which is no longer necessary in the mouth.
Your headlight becomes an essential care tool while providing you with great comfort.

Soft light
It keeps an eye on your well-being
The high optical quality of our lenses and natural D65 spectrum guarantees powerful direct light without discomfort. The treatment area is bathed in a pleasant light. The lighting is simultaneously soft and efficient.
Coupled with our Albedo D65, your comfort is optimal.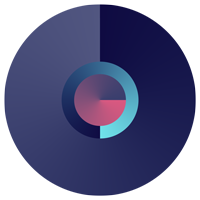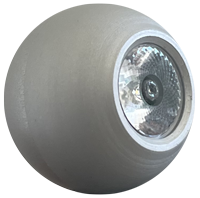 Photobiological safety
It keeps his eyes on you
CyKlop's BLUE CONTROL technology protects you from overexposure to blue LED light, which is harmful to your eyes and your life cycle. Your body is protected against it at all times.
Another advantage: very little unwanted acceleration of the photopolymerization.
Ergonomics
Snaps into place within the blink of an eye
The directional gaze / light beam synergy exempts you from any adjustment during treatment: you eliminate any risk of cross-contamination and loss of concentration.
Light and compact, the CyKlop lamp is extremely easy to use. It switches on when you connect its magnetic attach point and turns off right when you take it off. Its 360 ° rotating connector positions the power cable smoothly towards its long-lasting battery.
CyKlop can be adapted to the majority of dental loupes on the market or be installed on a headband.
We recommend that you equip your assistance with the same tool to ensure perfect ergonomics with 4 hands.

Technical Characteristics
Weight | Dimensions
Power (Watt)
Luminous flux (lumen)
Intensity (lux)
Sources (garantee 5 years)
Color temperature | CRI
Connectics
Connector
Powerbank (battery) longue autonomy
2x USB cables
Supports & Adaptateurs :
Headband
Zeiss Eyemag Smart
Zeiss Eyemag Pro
Zeiss TLL
Heine
Orascopic
32g | Ø 32mm
1,2W
85 lm
10.000
complexe LEDs D65
6500K D65 | > 98
quick connection on magnetic micro-ball joint
360 ° rotatable connector
8 / 10 hours
1m & 2m
CY-BANDEAU
CY-ZEISS.SMART
CY-ZEISS.PRO
CY-ZEISS.TLL
CY-HEINE
CY-ORASCOPTIC